Easter at Wrights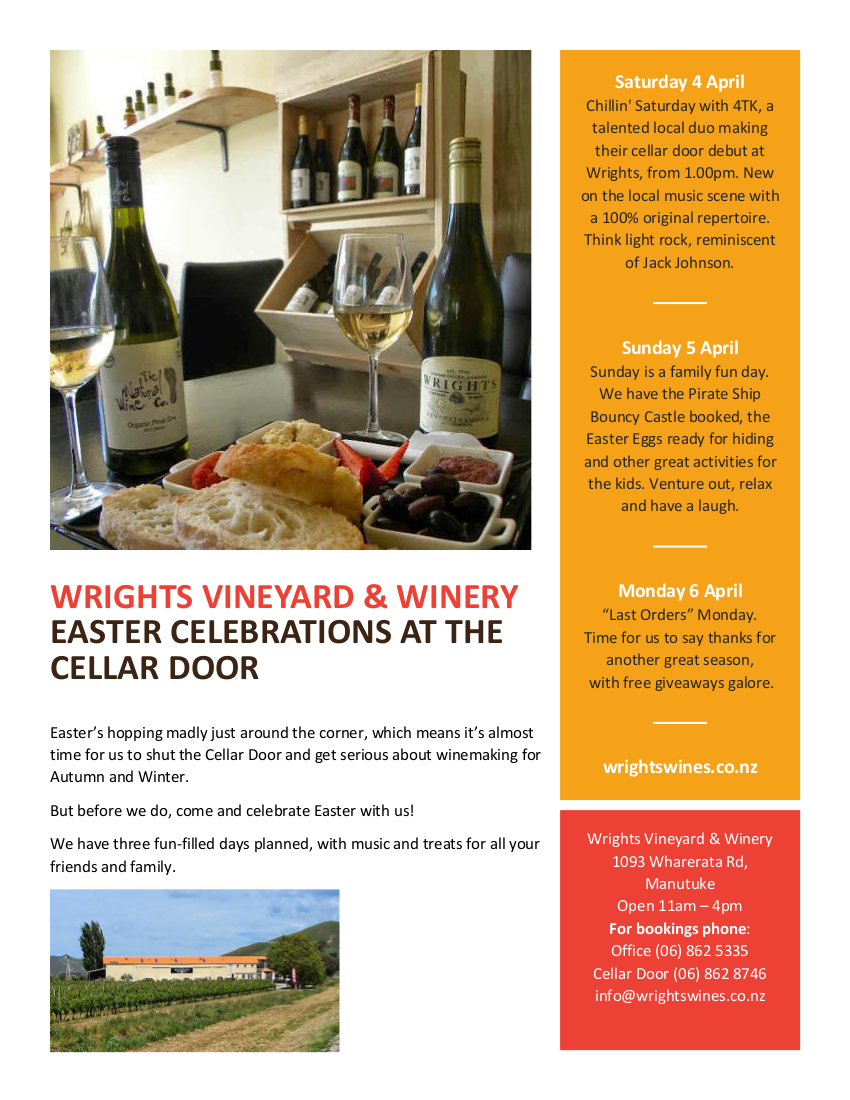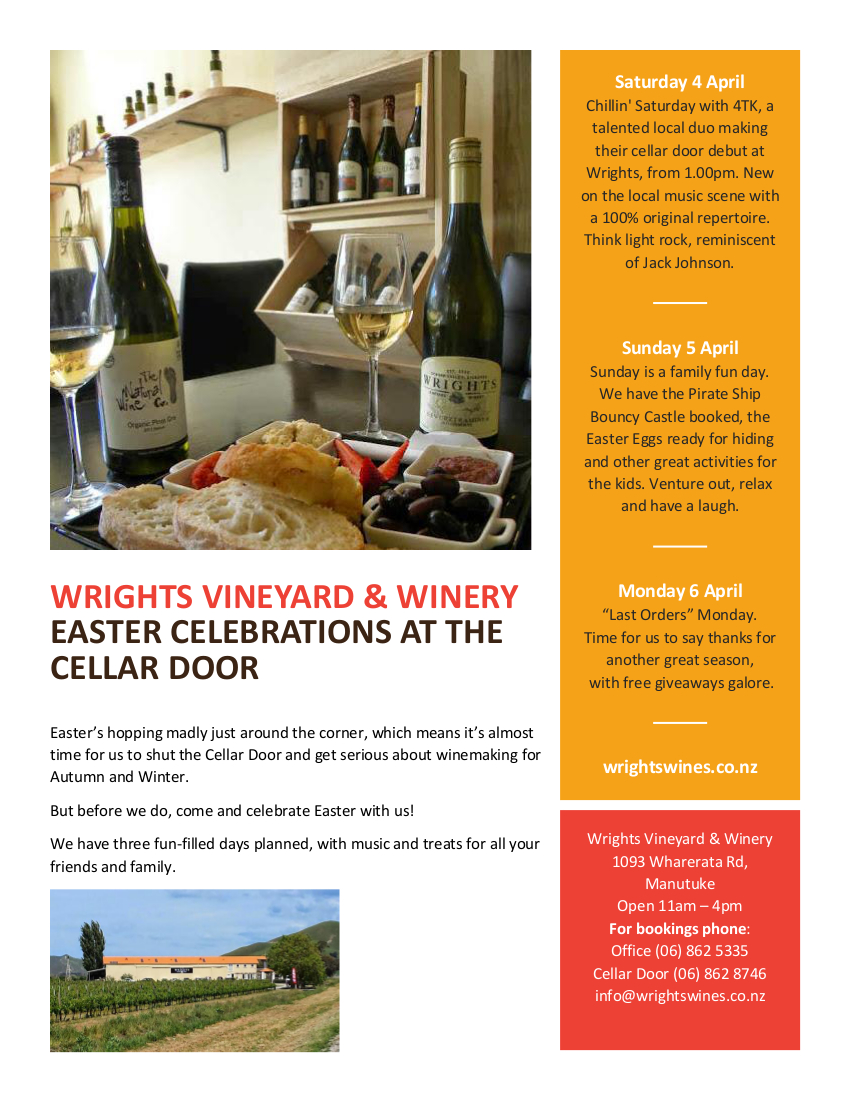 With Easter hopping madly just around the corner, we have a great line up for the close of our cellar door season. We have Chillin' Saturday with 4TK, a talented local duo making their cellar door debut at Wrights, 1.00pm, Easter Saturday (4 April). New on the local music scene with a 100% original repetoire. Think Light rock, reminiscent of Jack Johnson.
Sunday is a family fun day, we have the Pirate Ship Bouncy Castle booked, the Easter Eggs ready for hiding and other great activities for the kids. Venture out, relax and have a laugh on Easter Sunday (5 April).
And, "Last Orders" Monday, time for us to say thanks for another great season, with a chance for people to try some of the new vintage juice/wine straight from the tank.